Sales Agent/Office Manager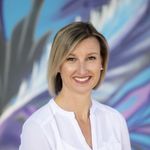 About
Kelly has a passion for real estate, her experience in office management has given her a grounding to understand the complexity of buying and selling real estate.
Motivated and determined, Kelly is a fully licensed real estate agent who always strives to ensure her clients experience the best outcome possible. She prides herself on getting things done and getting the best out of everything she does, making her diligence to follow through one of her key success traits.
Thriving within a team environment, Kelly loves to learn from others and quickly applies what she learns to create the best experience possible. Her easily approachable and bubbly nature means she easily builds rapport and can quickly relate to the needs of her busy clients.
Since moving to Essendon in 2000, Kelly, her husband and daughter enjoy all the local area has to offer including restaurants, bars, community and sporting events with their family and friends.
Contact