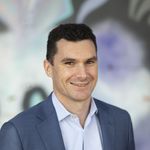 About
Adam has 18 years' experience in the real estate sector and is a licensed estate agent. His career began with a large mainstream firm and now he specialises in "off the plan" sales, project development, commercial sales and corporate acquisition.
Through his strong knowledge and understanding of what's expected from the purchaser, this has assisted developers at producing the right product for the market place. His experience extends to business management, risk management, process control and feasibilities in the acquisition of property and investment developments.
Adam's high level of ethics, friendly approach and understanding towards his customers has been attributed to a positive word of mouth and repeat business.
Contact