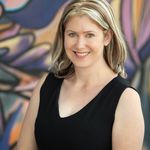 About
Nicole has lived in and around the Northwest for 25 years.
Successfully finishing school and college, she spent 10 years as a Manager in a National Retail Brand.
Moving on she spent two years working in Digital and Print media focussing on the real estate category dealing directly with many Principals Real Estate personalities in the North West.

A deep interest in the Industry developed and this launched into starting her own investment portfolio.

Transferring interstate for business, Nicole spent 8 years interstate in Qld and SA, culminating as personal assistant to the CEO at one of SA's biggest public schools, working with 180 staff and 1200 students.

Returning to Victoria and the Northwest, Nicole was asked to join WPRE in a broad role focusing on Property Management.

The role will allow her to bring forward her passion for real estate and skills, experiences in the business of dealing with all people and supplying the best of outcomes.
Contact