Residential and commercial property manager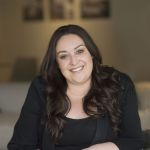 About
With over 12 years of real estate experience, Kelly understands the real estate industry with expertise and applies her understanding to deliver a high level of service to investors and tenants.
Working within the team at WP Real Estate, Kelly has a commendable work ethic, and communicates effectively with clients and colleagues.
Driven by challenges, as well as the day to day contrasts of real estate and management, Kelly excels in providing the right advice matching her clients' needs. Her "can do" attitude, strong communication skills and conscious effort to achieve the best results in an ever-changing environment.
Contact