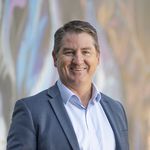 About
Dean is a dynamic professional who is committed to gaining the best possible outcomes for his clients through honesty and timely communication throughout the sales process. Dean understands the challenges you will face in the real estate market and WP Real Estate are proud to bring his skills exclusively to its clients.
Dean's energy, dedication and positive attitude towards vendors and purchasers, deliver results far beyond the expectations of an extensive list of satisfied clients. Dean's personal commitment to excellent client outcomes has resulted in his reputation for success in real estate.
Dean believes the key to success in residential sales is really listening to a client's needs, applying creative marketing, thorough follow-up, courtesy and careful consideration when providing advice to clients buying & selling real estate.
Dean has just moved back from country Victoria to the family home in Essendon after enjoying the peace and quiet of North East Victoria. Married to Catherine and two teenage daughters Dean loves to spend time with his family travelling overseas, water & snow skiing & camping.
Contact